The past month of my life has been spent juggling work, play and swap. The planning of a clothing swap can be fun and easy, but I chose to work a bit harder to pull off another event that would live up to the standards of the stellar Ethical Writers Coalition, and I'm so glad that I did! The Spring 2016 Swap was the biggest one to date and saw great people and good times.
A huge thank you is due to the New York members of the EWC, without you ladies I would probably have gone crazy doing this event! It is always wonderful to connect with like-minded friends in person and to meet all of the people who are curious about what we do.
Another big thank you goes out to the sponsors of the event and the companies who contributed to our goody bags - Garden Collage, IMBY, A.Bernadette, Owl's Brew, Givrr App, Global Fashion Exchange, Meow Meow Tweet, Herbivore Botanicals, Glass House Shirtmakers, StyleLend and By Robert James. We love partnering with companies whose ethics and mission line up with our own and are always excited to introduce them to our guests!
If you are interested in attending an EWC Style Swap in the future, you can sign up for our newsletter so you'll be the first to know when we throw another event. We promise not to spam your inbox ;)
If you are interested in sponsoring and EWC event in the future (Swap or otherwise), please contact me directly at fayelessler [at] gmail [dot] com.
Swap sponsor & EWC member, Sara Weinreb of IMBY sold her wares and met new friends at the Swap. Check out IMBY for clothing that is chic yet comfortable, always under $200, and 100% Made in the USA!
Back for her 2nd Style Swap, Andrea of A.Bernadette was as amazing as ever showing off her fair-trade, woman-made items wares that are all made in Uganda from upcycled materials that would otherwise have become trash.
Swapping is always more fun with organic, summery drinks! We mixed Stellar Organic Sparkling Wine with these three fabulous flavors of organic, Vermont-brewed teas courtesy of our friends at Owl's Brew. I love these mixers with gin or tequila, too ;)
Swappers hunted through pre-sized racks of higher-end clothing as well as tables of casual items to find their perfect new pieces for Spring and Summer. Among the best items found were strappy shoes, vintage army coats, high-waisted jeans, silk dresses and funky flannels!
The first 30 swappers to sign up for the event received a goody bag stuffed full of discounts from our favorite brands - including Orange Harp and StyleLend. Those with goody bags also got to try out Meow Meow Tweet's newest product, stick deodorant! This stuff is biodegradable, totally natural and non-toxic, vegan, and it works amazingly. Many of our swappers (and myself) tried it out right then and there with excellent, fresh smelling results. The reusable bags themselves were generously provided by Garden Collage, a refreshing lifestyle destination that is bringing gardening into readers' lives in fun, new ways.
All of the brave guys who attended the event were rewarded with exclusive men's goodies. By Robert James handed out discounts and Made in NYC ties, Herbivore Botanicals provided their all-natural post shave elixer for men to try, and Glass House Shirtmakers gave out discounts, collar stays and fun, ethically & sustainably made pocket squares!
We loved having Lynn Davis of Givrr App attend the Swap to tell everyone all about her upcoming launch. Givrr, launching in 2017, will be like a swap in a box where you can sign up to get paired with your style/size twin to exchange clothing with, no matter where in the world she is located. Lynn is pictured here with Elizabeth Stilwell, of The Note Passer.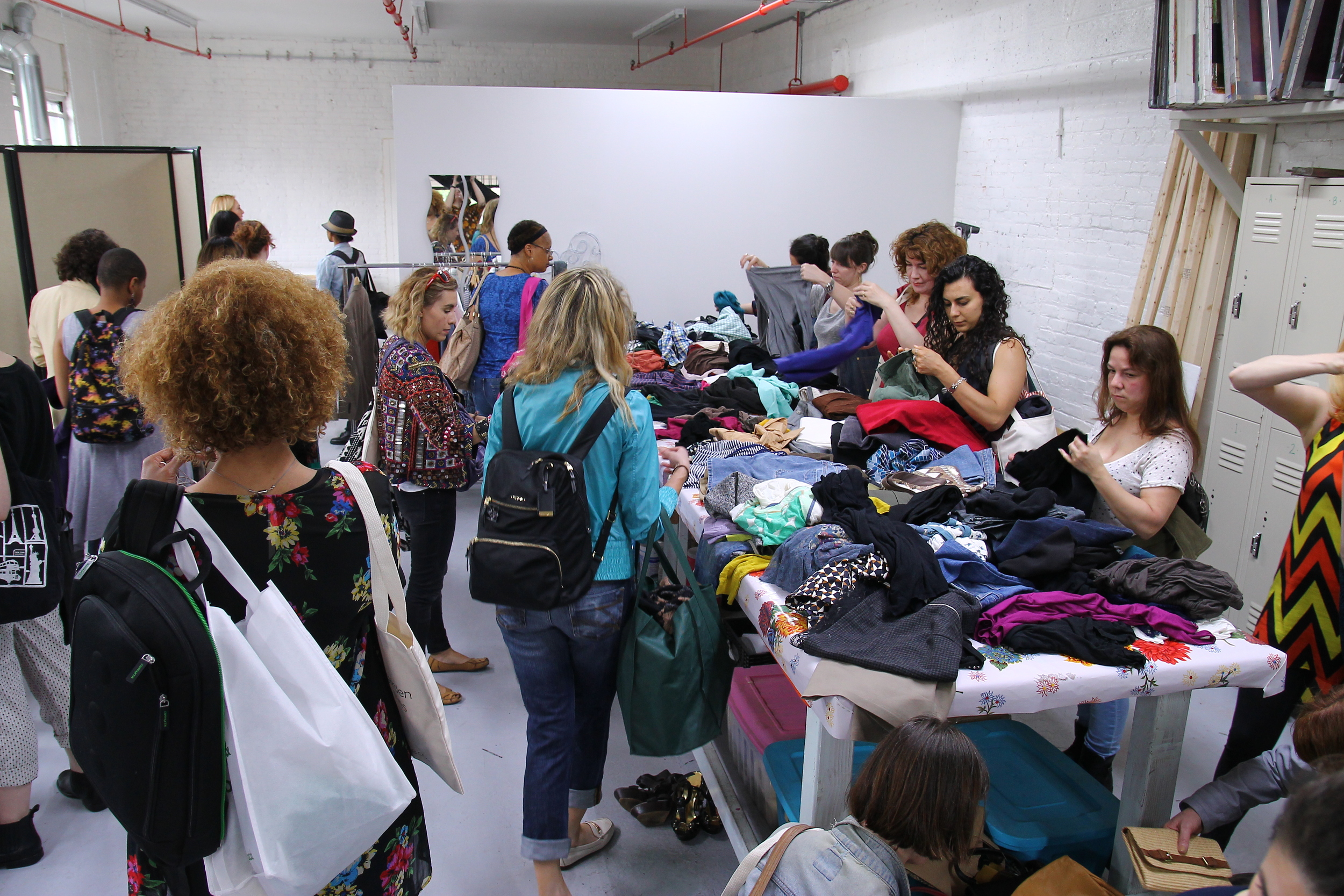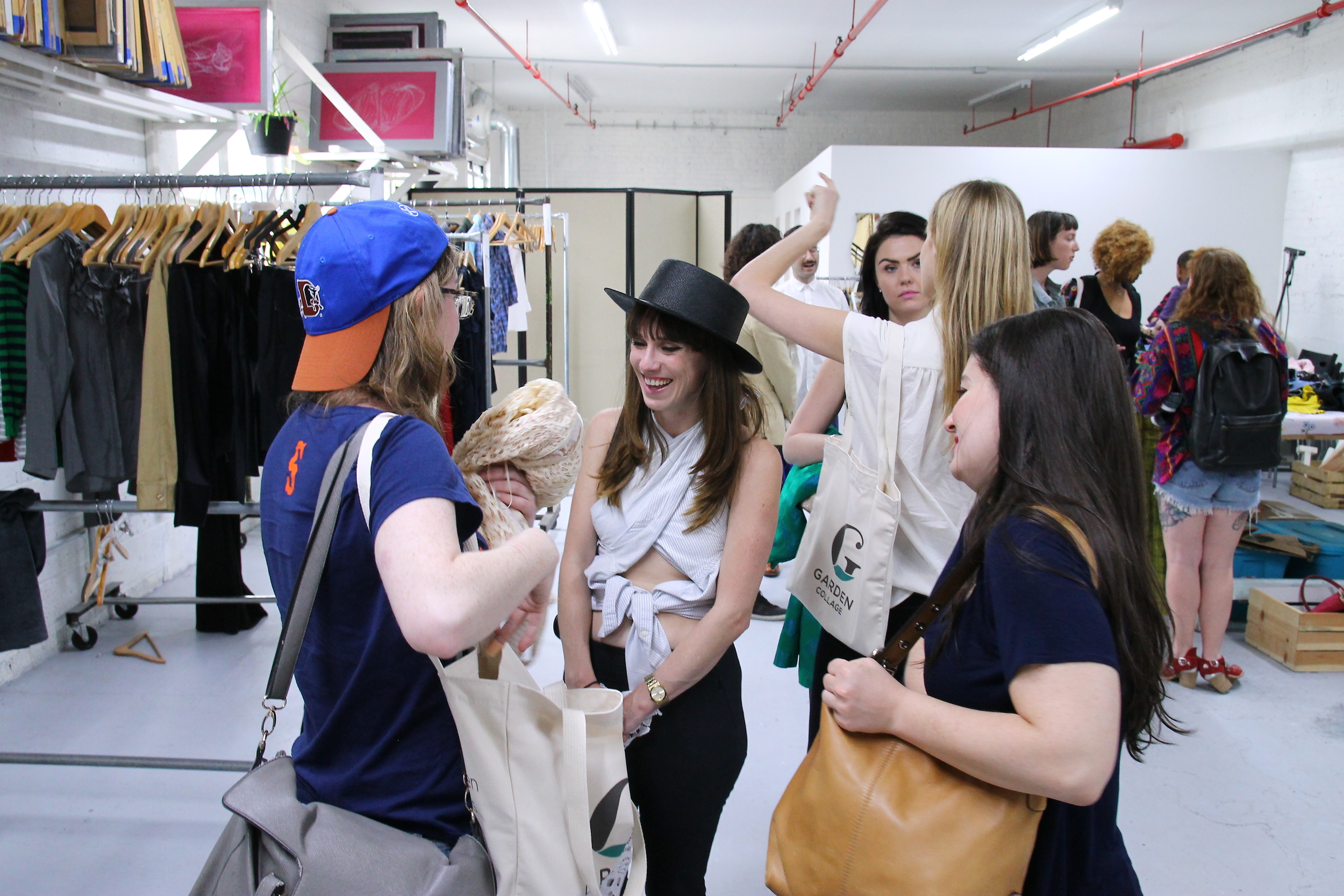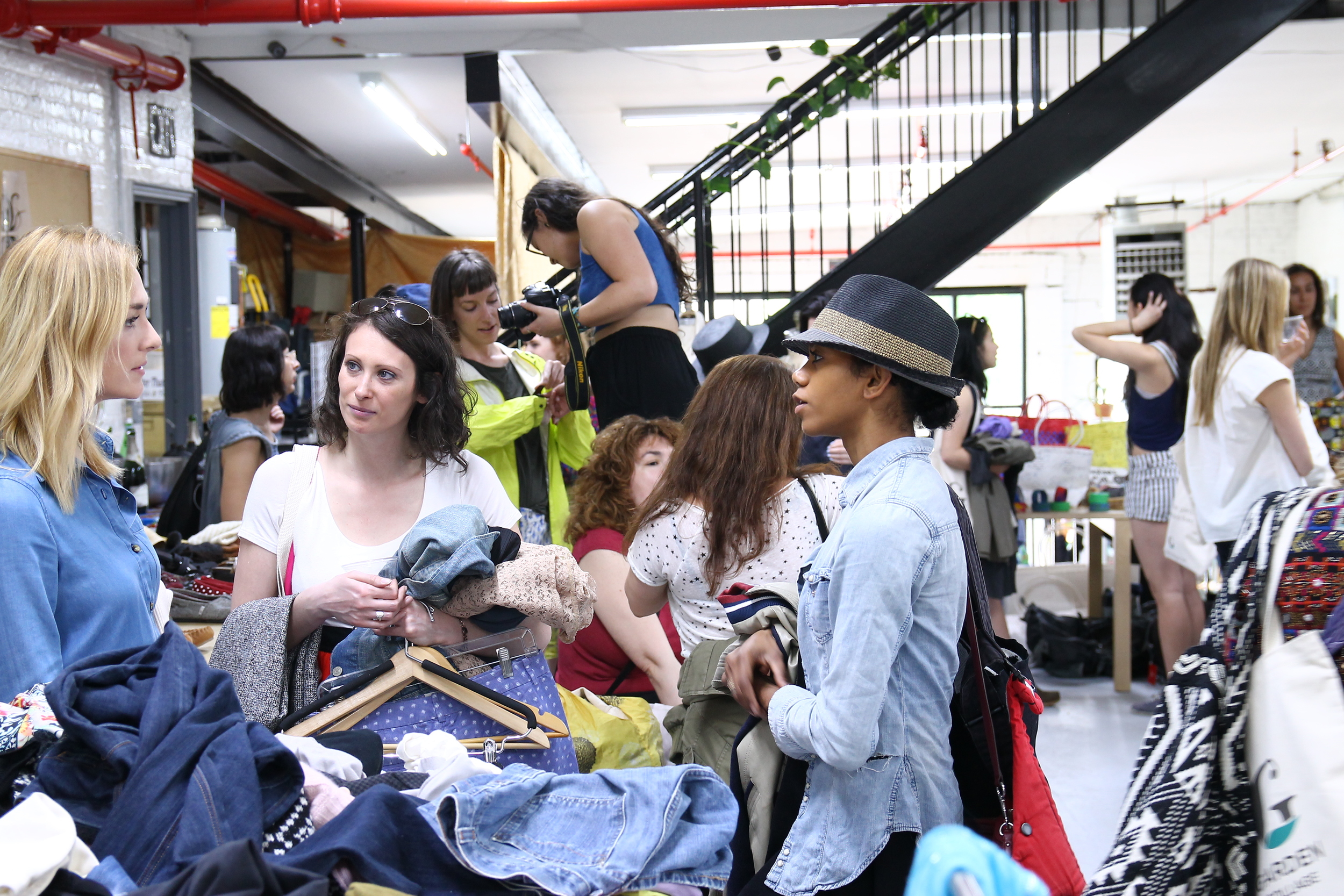 Thank you to everyone who joined us! We can't wait to see you again.