*This is a sponsored post*
I'm not sure if you are all aware of this, but I am a great lover of textiles. As a very visual and tactile person, textiles appeal to me as the one art form that is meant to be touched and interacted with. So naturally, when Indigo Handloom - a company that is based on hand-woven fabrics - reached out to me, I was beyond excited.
Indigo Handloom was inspired into existence by Smita Paul while she was traveling in India as a journalist. Smita was struck by the beauty of the handloom weaving process and found that there is a dire need for the resources required to keep this ancient art alive. Through Indigo Handloom, Smita has been able to employ and support talented Indian artisans for the past 11 years.
Handloom weaving is one of the oldest ways of creating textiles and it is found in most of humanity's ancient cultures. Today, handloom weaving is practiced on a very small scale, in few places of the world, as it has largely been replaced by industrial, automated weaving machines. The beauty of handloom weaving is that no two textiles will ever be the same, the beauty comes from the slight variations that occur in the spinning, dyeing and weaving processes. A major eco-friendly point for Indigo Handloom is that the handloom process requires zero energy. The textiles that they sell are all made off the grid in rural India.
The fibers for every Indigo Handloom textile are hand-spun. Image source: Susan Bowlus.
Indigo Handloom can be considered a fair trade company. The weavers behind Indigo Handloom set their own hours and their own wages, allowing them to support and raise their families without any electricity or having to endure the litany of horrors that conventional fashion factories impose upon their workers. Smita tells me that "each employee works like a small business person - taking contracts for work from multiple services. Often weavers work side by side - fathers and sons, mothers with their grown children, and husbands and wives. Sometimes the looms are located inside one of the rooms of their house, sometimes just steps from the front porch, sometimes it is the front porch...everyone has a different set up." This agency to work as a contractor provides handloom weavers of rural India the opportunity to make a fair living while passing on their skills to the next generation.
Weavers are happy to continue using their traditional craft while raising their families. Image source: Susan Bowlus.
The scarves (and soon, clothing) sold by Indigo Handloom are made in one of three techniques: batik, jamdani, and khadi. Batik is a process of stamping or painting materials with wax, which resists color to create a pattern when the materials are then dipped in dye. Jamdani is a specific weaving process which produces some of the finest patterned cloth of cotton and silk. Khadi, in India, is considered more than just a fabric, but a movement that was started by Ghandi himself. Hand-twisted yarns are characteristic to this fabric that Ghandi intended to liberate the Indian people from reliance upon the British cotton industry.
In the batik process, wax coats the fabric in an intricate pattern as this cotton cloth is dyed red. Image source: Susan Bowlus..
These beautiful weaving and dyeing techniques are performed on materials that are sourced 100% within India. Organic cotton for khadi is grown in South India while silks and wools are sourced from the same region in which the handloom artisans work. Local sourcing and handloom weaving make for a low carbon footprint in the production process, though, it cannot be denied that the carbon footprint goes up in shipping the textiles around the world. On the other hand, however, shipping their textiles to reach a Western market has allowed these artisans to stay alive with their own businesses. This is a lesson that we learn constantly in the world of sustainable fashion; that nothing is perfect, but there is a beauty in every sustainable solution.
You can purchase Indigo Handloom scarves online or at select stores. If you are a designer or clothing maker, you can even purchase wholesale textiles for your next collection. Even better, Indigo Handloom will be launching a Kickstarter campaign very soon where you can support their new line of gorgeous clothing. Don't worry, I will keep you posted on that! I will also be publishing a review of their best-selling Faded Denim scarf, so stay tuned.
*Edit 06/08/2015: You can now back Indigo Handloom on Kickstarter!
Below are some images from Indigo Handloom's first ever clothing lookbook. More on this to come! Image source: Susan Bowlus.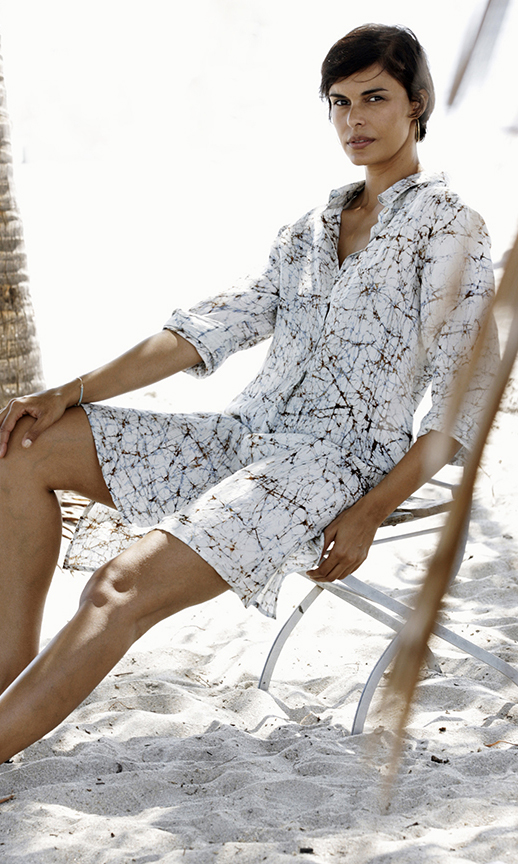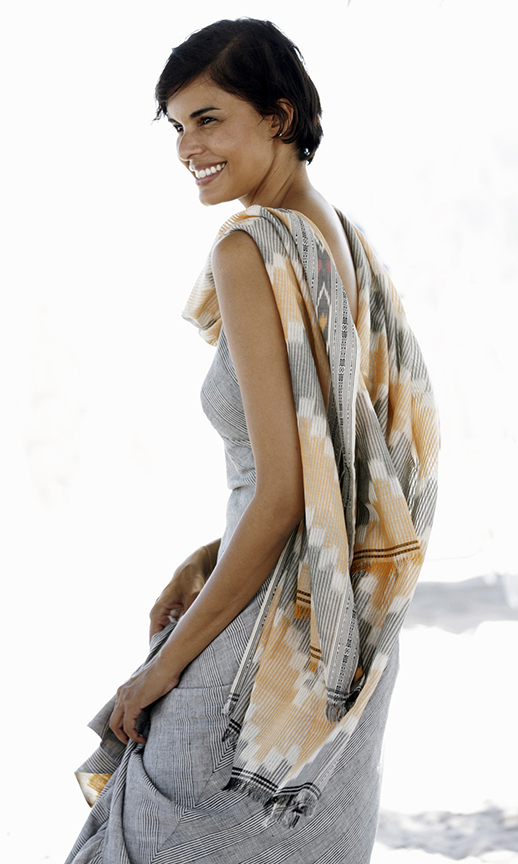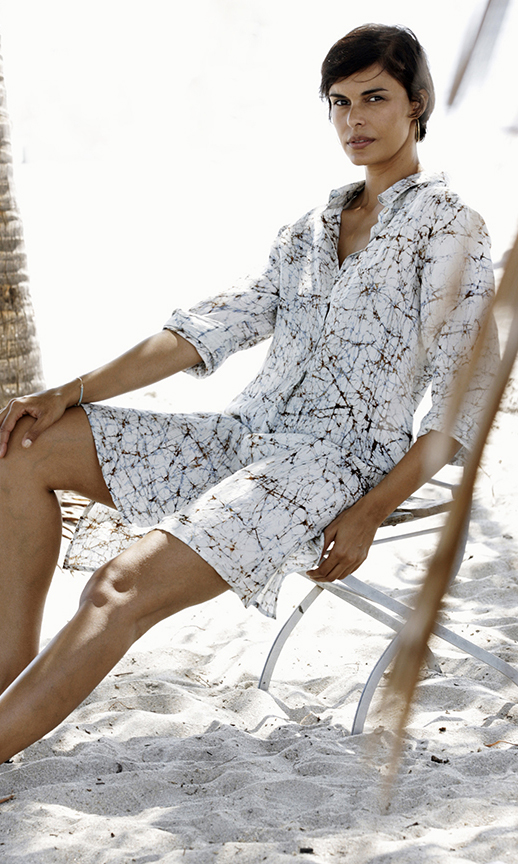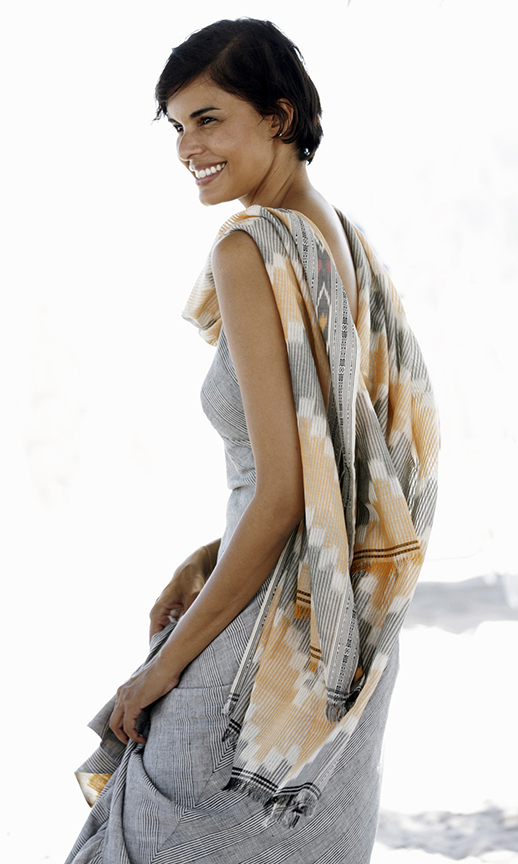 All images courtesy of Susan Bowlus
*This is a sponsored post*